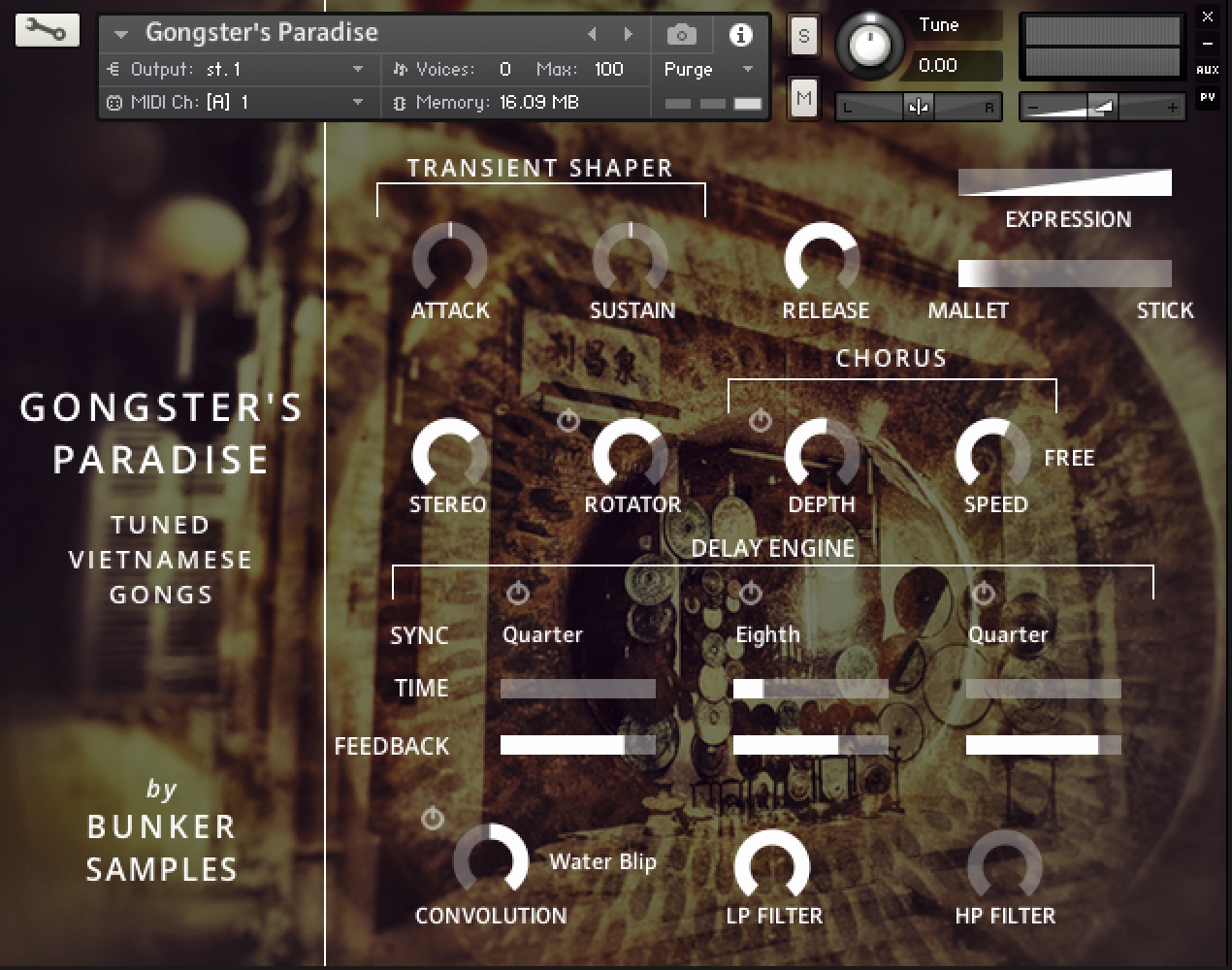 5 Vietnamese tuned gongs, stretched across the keyboard. Morphing seamlessly between mallet and stick articulations with the articulation slider lets you play these gongs in ways that would be impossible to pull of in real life, and if that's not enough, a powerful set of tools lets you further manipulate the sound.
And best of all – it's free!
Requires the full version of Native Instruments Kontakt 5.6.6 or later. 
Clicking the download link will take you to Payhip where all Bunker Samples libraries are hosted.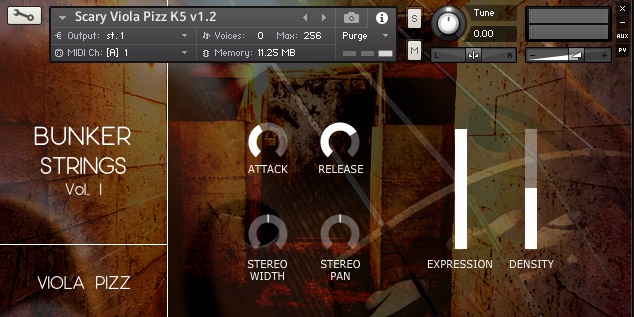 The popular freebie that led directly to the development of Bunker Strings Vol. 1, is available for $19 $0! It was made using a single viola and has a limited (but artificially extended) range, but the concept remains the same: controlling the density of the texture by changing the number of players.
It requires the FULL version of 5.8.1 or later.
Clicking the download links will take you to Payhip where all Bunker Samples libraries are hosted. To learn more about the creation of the freebie, check out this video from Christian Henson, where I make a guest appearance: